4 tags
I vote for creative party themes: How to host a...
Roanoke has been called a swing town in a swing state, so why not celebrate with your own swingin' election night party? (And by the looks of Virginia's changing demographics, we should be able to recycle these ideas in the next presidential election.) Read more from my Roanoke Times story, Elect to party! How to throw a swing state election night party »
6 tags
Win-win newsroom idea: Cook up creative content...
Roanoke Times food writer Lindsey Nair wanted to write about all of the creative Halloween treats she saw on Pinterest. So she challenged a few staffers to try whipping them up themselves. I made these *scandalously easy* witch hat cookies (photo by Rebecca Barnett | The Roanoke Times). The best part? After photographing all of the yummy sweets (including Frankenstein crispy rice treats and a...
8 tags
My top 5 takeaways from Knight Digital Media...
This is my own (numberless) data visualization to explain a digital journalist's skill set. Lisa Williams of Placeblogger.com and MIT Media Lab's Center for Future Civic Media shared some tips on creating powerful data visualizations in this free "Diving into Data" webinar from the Knight Digital Media Center (Oct. 30, 2012).   1. Why should I care? Why is learning data...
6 tags
My top 5 takeaways from CityWorks (X)po: Big ideas...
I'm still processing all of the amazing ideas from the second CityWorks (X)po in Roanoke, Virginia, over the weekend. I connected with so many creative, cool people; tweeted from the conference like a maniac; and boiled down all of the good stuff into 5 top takeaways that I can apply to my own life and work at The Roanoke Times. 1. Think big, stay small Don't forget the power you have to...
3 tags
8 tags
Top 5 lessons from Poynter/ACES Art & Science of...
My top 5 takeaways from The Art and Science of Editing webinar with consultant/educator Merrill Perlman (@meperl),  formerly of The New York Times This Oct. 3, 2012, webinar is "for writers and editors who want to learn to identify when you need to edit something, when you don't and how to explain your changes to others."   1. Most important: Your job as an editor is to stand up for...
5 tags
Twitter tip for the newsroom: The importance of...
Our style on The Roanoke Times Twitter account is always evolving, but I thought I'd explain my new goal: Not only do I strive to find the (verified) Twitter account of any business/politician/etc. mentioned in the tweet, but now I'm trying to add reporters / photogs whenever possible. This gets your attention —-  and gives our 8,500 followers an opportunity to engage with –...
3 tags
Watch
I especially love the innovative solution for kids terrified by the MRI machine in this TED Talk by IDEO's David Kelley: How to build your creative confidence.
5 tags
*Free* online class on creativity from Stanford's... →
What a wonderful online opportunity: "A Crash Course on Creativity" begins Oct. 17. I'm trying to gather a small team from The Roanoke Times / roanoke.com newsroom …
7 tags
Top 5 lessons from Poynter's/James Janega's Social...
In this Sept. 14 Poynter webinar, James Janega (@JamesJanega) of the Chicago Tribune talked about developing voice in social media (something I'm always thinking about, as I tweet/Facebook as The Roanoke Times throughout the day). Here are my top 5 takeaways, which I emailed to the newsroom: 1 Whenever you doubt the amount of time and energy we spend interacting with folks on...
2 tags
Are You A Bit Of A Loser? Don't Worry, You're... →
As a teen who wore a snood to school, I appreciate the social rejection / creativity connection.
5 tags
Creativity and 'The Nature Principle': Some big...
I'm so grateful I decided to pick up "The Nature Principle" at a newsroom benefit book sale earlier this year — and took the time to read it, as I don't consider myself an "outdoorsy" gal. In late July, when I asked our newsroom to pick a 30-day creativity challenge for the month of August, I was inspired to choose my own project based on reading just a...
6 tags
Watch
Our latest "Tea with TED" Talk was by science journalist Joshua Foer, who focused on memory. I chose Foer because he will be speaking about his book, "Moonwalking with Einstein," at Roanoke's Jefferson Center on Monday, Sept. 10. Find ticket info here. The main point I took away from his talk was reinforcement that we are visual creatures — and why visual...
6 tags
From Fast Company: What Google Gets That Others... →
"Successful innovators ask users to embrace — or at least tolerate — new values, new skills, new behaviors, new vocabularies, new ideas, new expectations, and new aspirations. They transform their customers. Successful innovators reinvent their customers as well as their businesses. Their innovations make customers better and make better customers." How would this apply to...
7 tags
Watch
Creating an environment that breeds innovative ideas is one of my favorite topics to discuss. It was at the heart of my master's thesis (building an internship program like a "think tank") — and it drives this entire blog. I want to help foster a constantly learning, creative culture in our newsroom. That's why I chose this particular talk for this week's Tea...
6 tags
From Fast Company: If Miles Davis Taught Your... →
Love the part of an affirmative mindset, as I confront this every day: Too often, in established cultures, cynicism is a way to attain status, and cynical responses to ideas seem justified because they are more "realistic." It is much easier to critique than to build. Yet equating cynicism with realism shrinks the imagination. Instead, do what jazz greats do: assume that you can make the...
9 tags
Digital journalists as gymnasts? Mastering the...
My best metaphor to help explain the basic skills journalists need to master in the digital age? Olympic gymnastics. Some of us can become the Gabby Douglases of journalism, but most of us will really shine on a particular apparatus (this is probably what we were originally hired to do). Photo credit: AP/Julie Jacobson As I have mentioned before in this blog, The Roanoke Times / roanoke.com is...
8 tags
Watch
He's taught the most popular class at Harvard … and he's the author of "The Happiness Advantage: The Seven Principles of Positive Psychology That Fuel Success and Performance at Work." In this week's Tea with TED, we listened to  Shawn Achor talk about happiness, creativity and success — and changing how we look at the world. From TED: "We believe that...
7 tags
My 5 favorite nuggets from Knight training report...
Once again … Stanford bingo time! I never realized Storify was born from a Stanford journalism fellowship … I learned this by reading the full Knight Foundation study, "Digital Training Comes of Age," released today. Howard Finberg of Poynter does a fine job summing up the survey results here. Below are my 5 favorite nuggets (many of them echo the highlights from...
5 tags
Why Your Company Should Celebrate More, via Fast... →
"Camaraderie within an organization leads to higher employee morale and ensures that your most valued colleagues stick around." Also, writer John Coleman mentions establishing a bocce court league at his agency … why did I immediately think of shuffleboard on the Roanoke Times roof garden, sort of like a cruise ship deck?
6 tags
Metaphors to explain my social media job: The...
I spend the most energy in my social media / engagement job at The Roanoke Times / roanoke.com performing the role of Watch Tower most of the day, but especially during the mornings. My best visual metaphor for this role is the dark tower (or Eye of Sauron) from "The Lord of the Rings" — minus the evil! This is the "always on" surveillance of news, social media,...
5 tags
Journalism funders call for 'Teaching Hospital'... →
This Knight Foundation battle cry is stirring up all kind of ideas …. especially as I've talked about seeing The Roanoke Times as a "teaching newspaper" —- I love the idea of constant learning, experimenting, mentoring. I've been asking a couple of key colleagues: What would a teaching newsroom look like? Literally transforming the space to inspire ideas,...
7 tags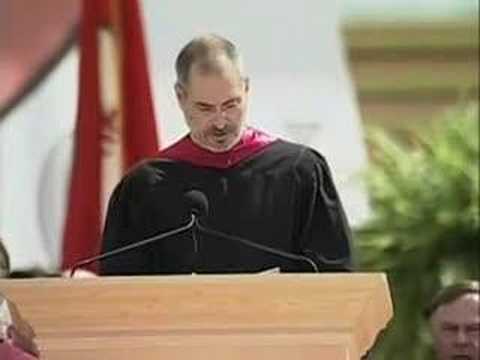 6 tags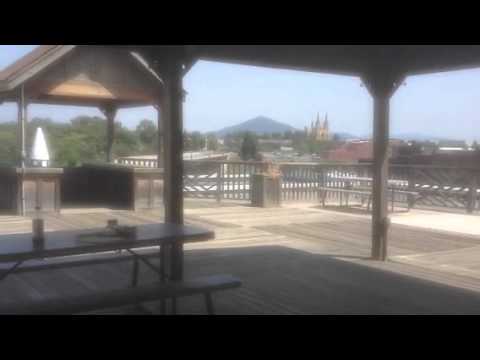 7 tags
Newsroom training ideas: Brew creativity with TED...
Here's an email I sent to the Roanoke Times / roanoke.com newsroom today: Thanks for taking the training poll I sent out a couple of weeks ago. The clear winner was "How to be more creative," which I'm really excited about, as it's my favorite topic to research and discuss. Creativity is way too big to tackle in one brown bag, so I thought we could take the entire month of August to...
7 tags
Metaphors to explain my 'engagement' job:...
Like finding a "lucky charm," I zeroed in on this lovely metaphor in the wonderful "News, Improved" (required reading for anyone interested in staying excited about their journalism job … and transforming their newsrooms). The quote is from Dana Robbins, editor of the The Hamilton Spectator (Ontario, Canada), which has pulled off some creative...
7 tags
On the scene of a breaking news event? Don't...
I've never actually caught fire before, but ever since kindergarten I know exactly what to do if that should happen. Stop, drop and roll, right? I played off this wise advice for our newsroom in my mobile gladiator workshops. After analyzing our breaking news successes, I realized teamwork and clear communication was KEY to how quickly and comprehensively we could report. My goal was...
7 tags
From Poynter: How journalism educators can teach... →
My favorite lesson: "Good reporters research each assignment in advance. The same goes for live tweeting. Students should know before arriving all related hashtags and who among the event's organizers and key participants have Twitter handles." Roanoke Times reporting intern (and master tweeter) @JordanFifer compiled a specific Twitter list before live tweeting Barack Obama's...
5 tags
Metaphors to explain my social media job: Hunt for...
Besides my Cruise Ship Director metaphor, I've also used Lucky Charms to help explain how I do my job as social media / engagement editor for The Roanoke Times / roanoke.com. Let me explain. In college, I was thrilled I could fill a bowl with Lucky Charms from the grand cereal buffet …. and just pick out the tasty marshmallows. Nobody (mom) was there to stop me. Wasteful, yes....
5 tags
Metaphors to explain my social media job: Cruise...
Where did I get my Cruise Ship Director metaphor? I was inspired by a 2008 Caribbean cruise on the Grandeur of the Seas (pictured). I'm sort of addicted to metaphors, similes and analogies. They help me conceptualize my own work — and they help explain it to others. When I was named "Dayside Delivery Editor" in 2009, I thought of myself as a cowgirl — trying to...
5 tags
Marissa Mayer's 9 Principles of Innovation →
Especially love her emphasis on users …. and employees sharing so much information within Google.
3 tags
Why is Pixar so creative / successful? Teamwork... →
8 tags
Want to reconnect with creative flashpoints in...
I never realized how I've *always* been an "engagement editor." That's me as a senior at George Mason University in 1999, marketing the student newspaper. Read on for details. This week, I learned one of my favorite bands — Orbital — had reunited, released a new album ("Wonky" … listen here)  and have announced UK and US tour dates. Yippee!...
8 tags
6 tags
My top 5 take-aways from Poynter's community...
I was really energized by Joy Mayer, Director of Community Outreach for the Columbia Missourian (and professor at Missouri School of Journalism). Her enthusiasm for serving readers is contagious. Here are my top take-aways from her June 28 Poynter/NewsU webinar.   1. Listen, don't just talk. Turn content into conversations — and go find where people are already talking about the story you...
4 tags
4 lessons in creativity from John Cleese, via Fast... →
Found these creative lessons illuminating, especially the discussion of getting in touch with our "tortoise mind," which is more unconscious / childlike / playful than our hare brain, which depends on logic / reason / clarity / purpose — and wants more impulsive action. According to the article, the language of the unconscious is images, which reminds me of how important visuals...
8 tags
6 tags
5 tags
8 tags
5 tags
7 tags
Mobile gladiators: What's in your breaking news...
Metro editor Brian Kelley had a great reminder in our first Breaking News to the Maximus: Mobile Gladiator Workshop: Don't forget to keep a phone charger in your car. Some apps can drain your battery in no time. So that got me thinking … what else should you keep in your car for possible spot-news situations? I asked the entire Roanoke Times newsroom to send their ideas, and I...
6 tags
5 tags
6 tags
Breaking news to the maximus: How I went from...
Sent this email to our newsroom today to help promote my upcoming mobile breaking news workshop … *** So the best way to describe my three-year progression from a gentle features soul editing Inside Out (where most everything was fun and well-planned) to boldly embracing the chaos of breaking news is best summed up here … Why "Gladiator"? Because that brutal chariot battle scene...
4 tags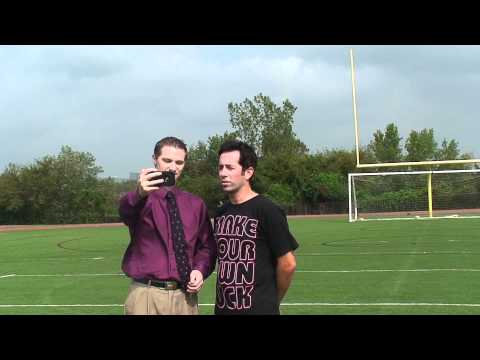 4 tags
The 7 Biggest Creativity Killers ... →
Feeling apathetic? Too pressured? Some good tips here …
6 tags
My 4 big takeaways from Poynter's Twitter...
My top 4 takeaways from The Twitter Beat: Tweet Credibility of Government Agencies with Suki Dardarian, managing editor at The Seattle Times. http://www.newsu.org/tweet-news-credibility   1.  TWEETS ARE JOURNALISM. Are you verifying your Twitter sources before you retweet? You should be. Are you correcting your inaccurate tweets by sending a follow-up tweet? Ditto. What happens if our competitors...
8 tags
6 tags
Latest book on my nightstand ... →
… I received it as part of this week's Innovative Leadership Conference, organized by the Virginia Cooperative Extension and the city of Roanoke. Wonderful training based on this book by the Heath brothers (one of whom is affiliated with Stanford. Proving once again … all creative roads lead to Stanford).